Maintenance Tips:
Taber Rotary Abraser
The expandable collet for the quick release wheel hub is manufactured out of a wear resistant plastic, however it should be replaced when the retaining lip shows signs of wear. An indication of this wear is a rounding of the lip or wheels are no longer held securely in place. Contact an authorized Taber reseller and request part # 133338.
Regularly brush or vacuum all debris off the instrument and surrounding work area. The motor drive shaft cavity is prone to collect debris, remove the specimen holder and vacuum this area using the suction brush attached to the vacuum hose or Taber Clean Up Hose.
Debris from the abrading wheels and specimens may collect in the vacuum pick-up nozzle. Keep the orifices clean by using a small brush or pipe cleaner. Alternatively, compressed air may be used to "blow out" any debris that has collected (follow the appropriate safety measures).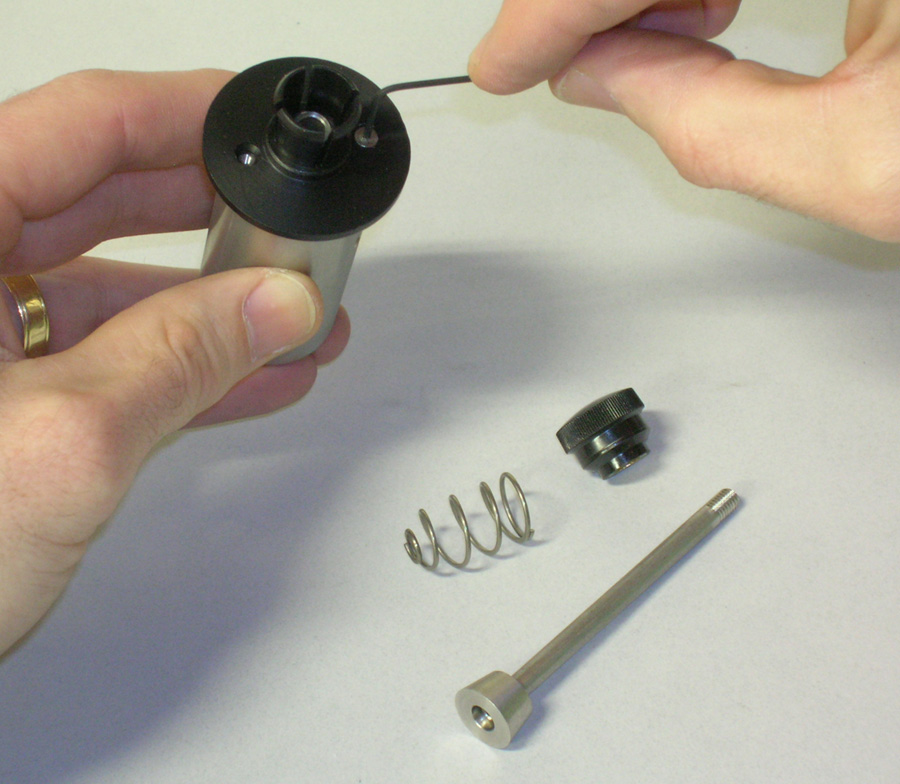 The instrument is designed to operate in a temperature range at or around room temperature and in nominal room humidity. Do not operate the Rotary Abraser at freezing, sub-zero or elevated temperatures.
Each specimen table is designed with a drive pin and ball plunger to provide a positive retaining force that locks the specimen holder in place. To remove the holder, place your fingers under the edge of the holder and lift straight upward. In the event that the holder cannot be removed, two small pry bars may be placed under the specimen holder positioned 180° apart. Using equal force, carefully lift the specimen holder from the motor shaft. Protect the finish of the instrument, by placing a small pad under each pry bar.
With frequent specimen holder removal, the ball plunger may need to be adjusted. Using a screw driver, tighten the ball plunger approximately 1/16 turn.
The vacuum unit included with the Taber Abraser is designed with a heavy-duty motor that includes life-lubricated sealed bearings. The vacuum cartridge filter and collection bag should be replaced on a regular basis.