Scuffing Head Attachment
The TABER® Scuffing Head Attachment enables you to perform scuff, scrape and/or adhesion tests with the Taber Rotary Platform Abraser. The range of materials includes vinyl, coated fabrics, leather, textiles, non-woven materials, fiberboard, rubber floor mats, carpets, plastics and painted products (including soft coating paint and pad printing on plastic substrates).
---
Description
The Mod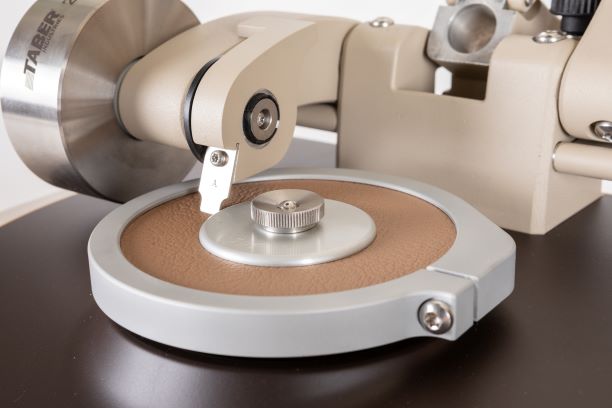 el SH-300 Scuffing Head Attachment is designed for use with the Taber Abraser Model 1700 or 1750. The attachment mounts to the left abraser arm and is secured with the Quick Release wheel collet. The scuff head is held at a 110° angle to the specimen turntable platform, and the vertical centerline of the scuff head is positioned 32 mm from the specimen turntable platform center pin. Two accessory weights permit a load of 0.45kg or 0.9kg to be applied to the scuff head while an integrated top bracket prevents rotation of the scuffing head during testing. The Taber Abraser is operated in the normal fashion, however the right abraser arm is stored in the upright position and the vacuum system is not utilized. As the specimen turntable platform rotates, the scuffing head is dragged over the specimen surface.
Three unique profile scuffing head configurations are available and sold seperate from the SH-300 Scuffing Head Attachment kit. Scuffing head type "A" is similar to the flat blade of a screwdriver (blade is approximately 8 mm wide). Type "B" has a knife edge (blade is approximately 4 mm wide), and type "C" has a radius edge (blade is approximately 8 mm wide).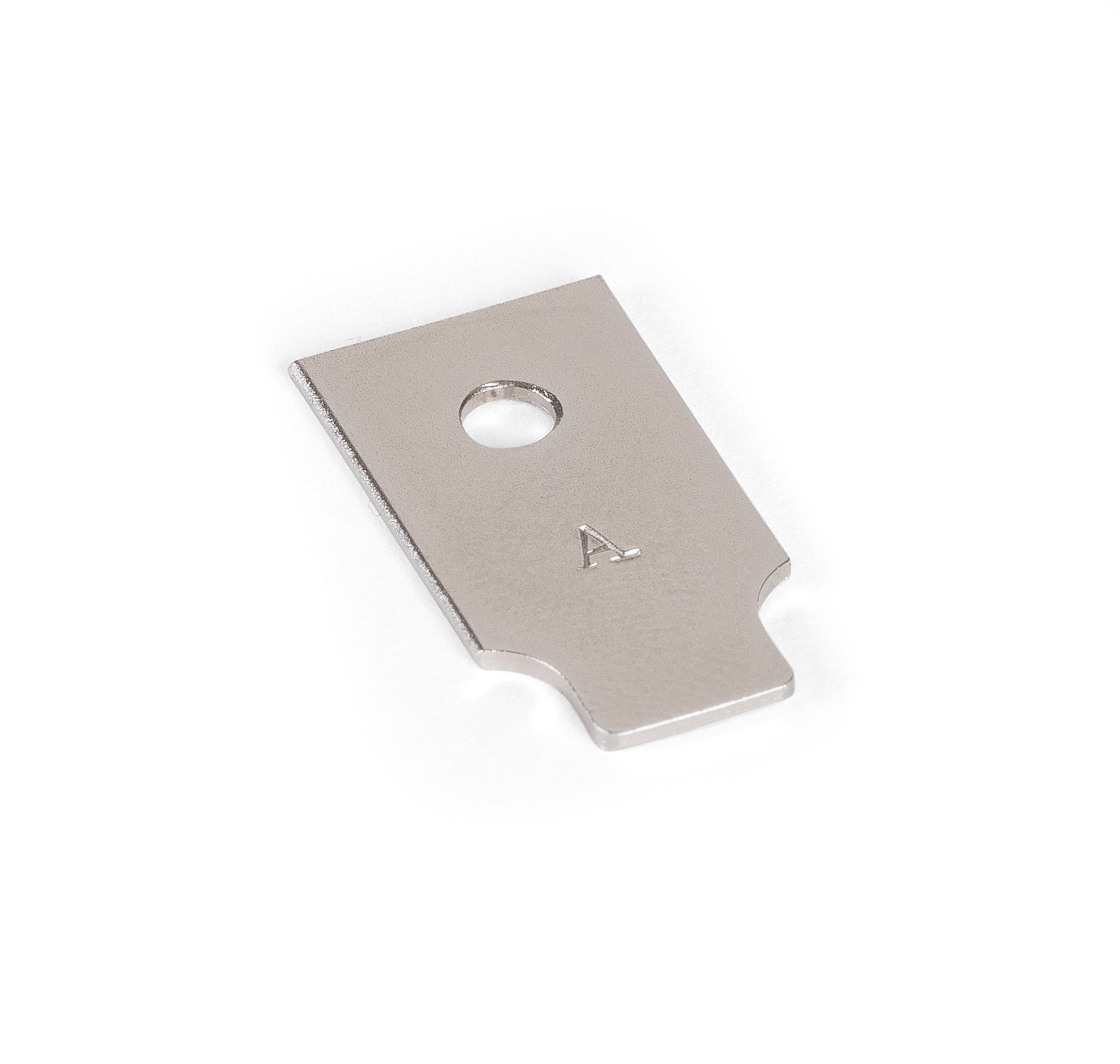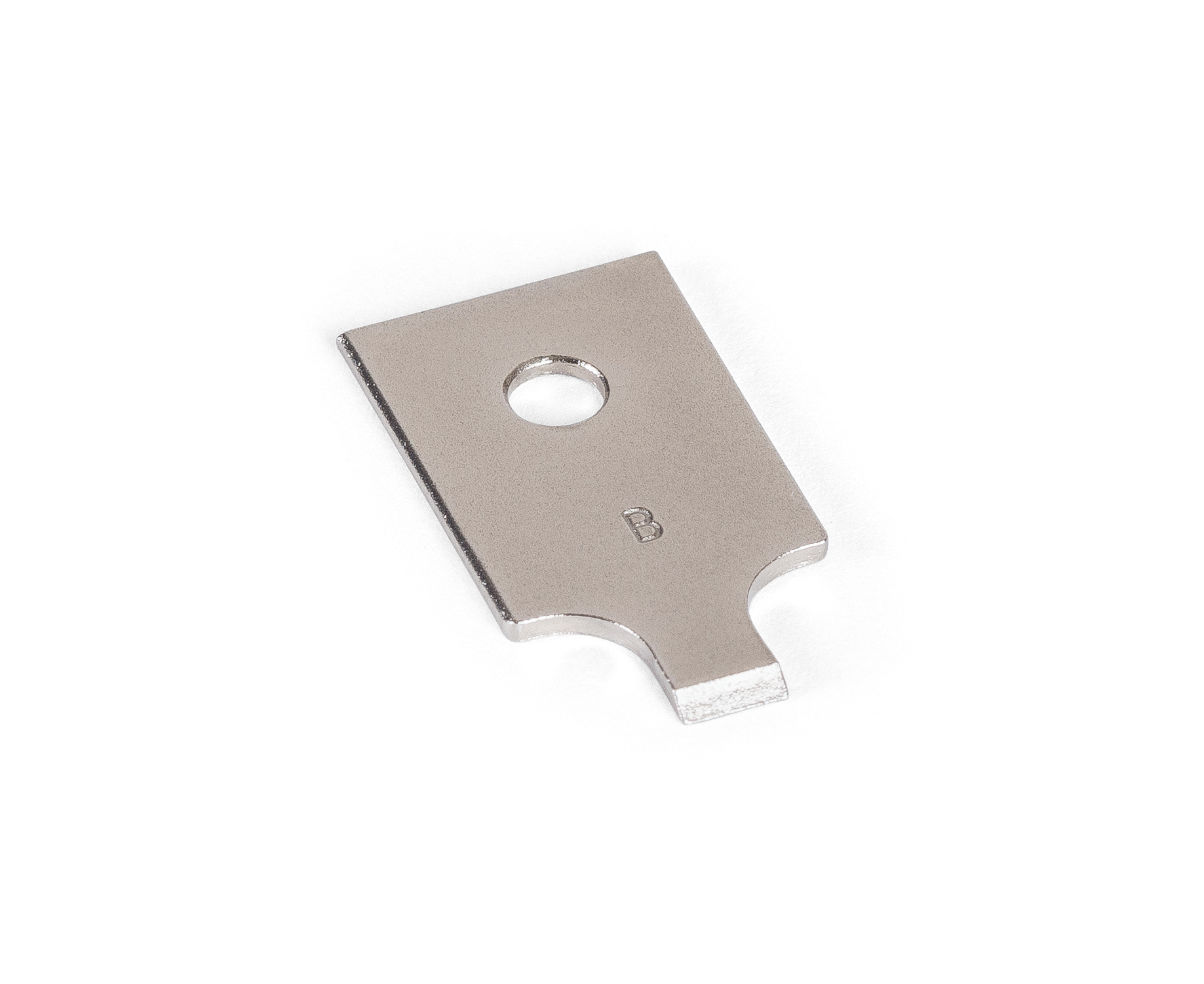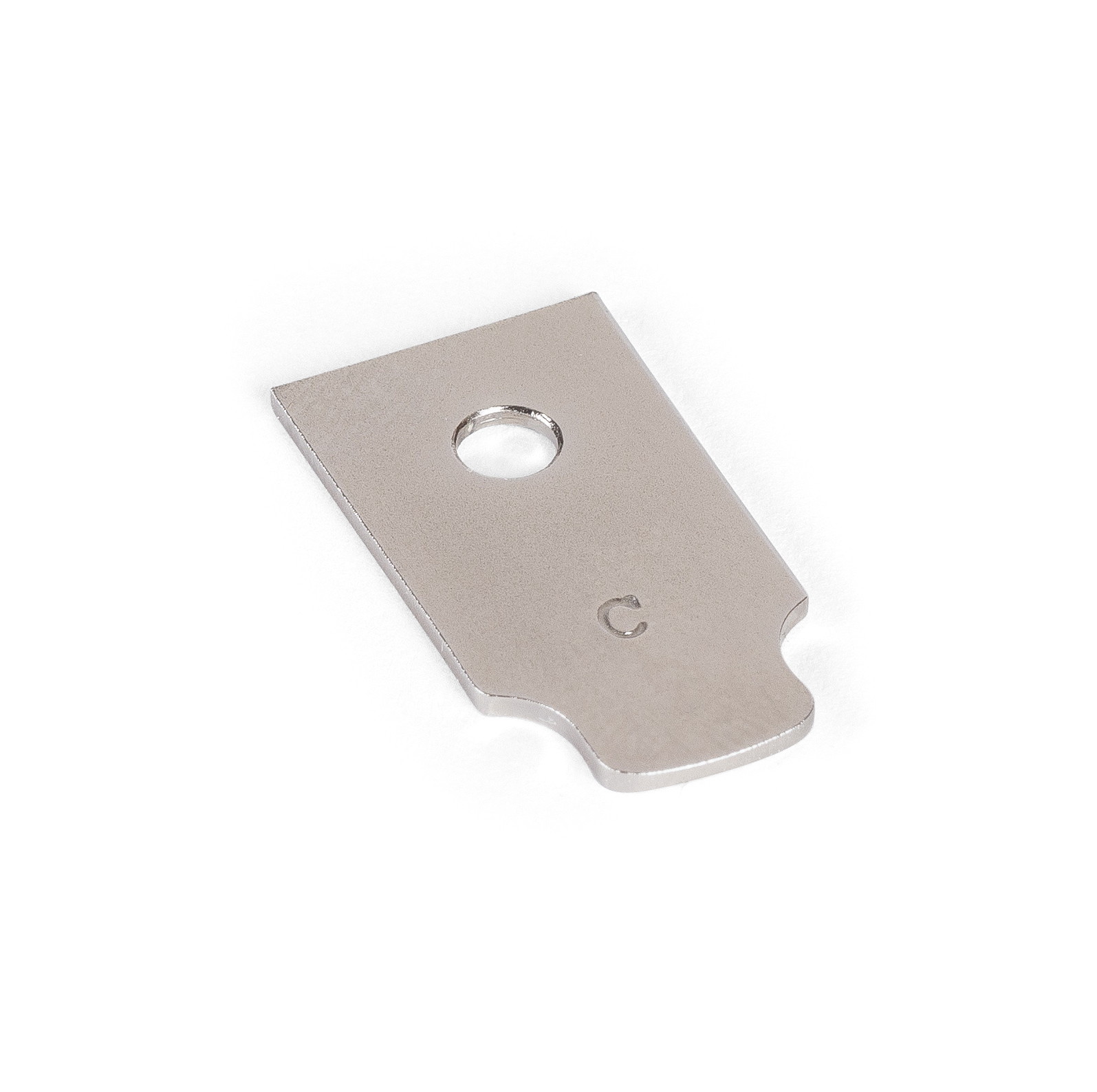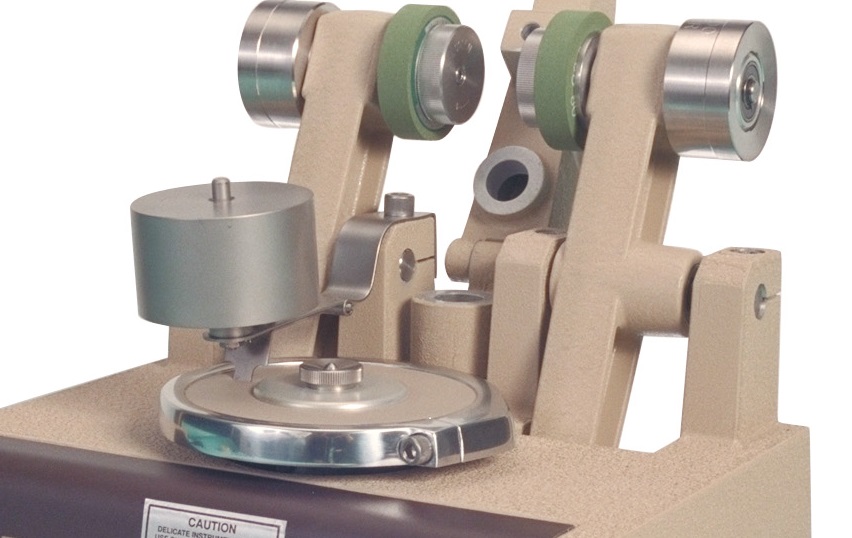 For older model Taber Abrasers, the scuffing head attachment includes a hinged bracket that is mounted to the inside riser mount of the left abraser arm. Sold in kits, Scuffing Attachment Model 503-13 satisfies Ford Test Method BN 108-04 and SAE J365, and includes "A" and "B" scuffing heads along with a 0.9kg weight. Scuffing Attachment Model 304-GM (503-13-1) satisfies General Motors Test Method GM9911P and includes "C" head and a 0.45kg weight.

---
Evaluation
The criteria for evaluating Taber Scuffing Head tests are dependent on the material being tested. Ford Motor Company specifies what is acceptable or unacceptable in each of their Engineering Specifications that require this test. For example, there shall be no evidence of lifting, peeling, excessive scuffing or excessive surface deterioration. When testing painted parts for General Motors it is typically unsatisfactory to have any removal of paint.
---
Test Methods
The following link provides a listing of test methods the Taber Abraser (Abrader) and Scuffing Head Attachment satisfies. Please note, additional accessories may be required.